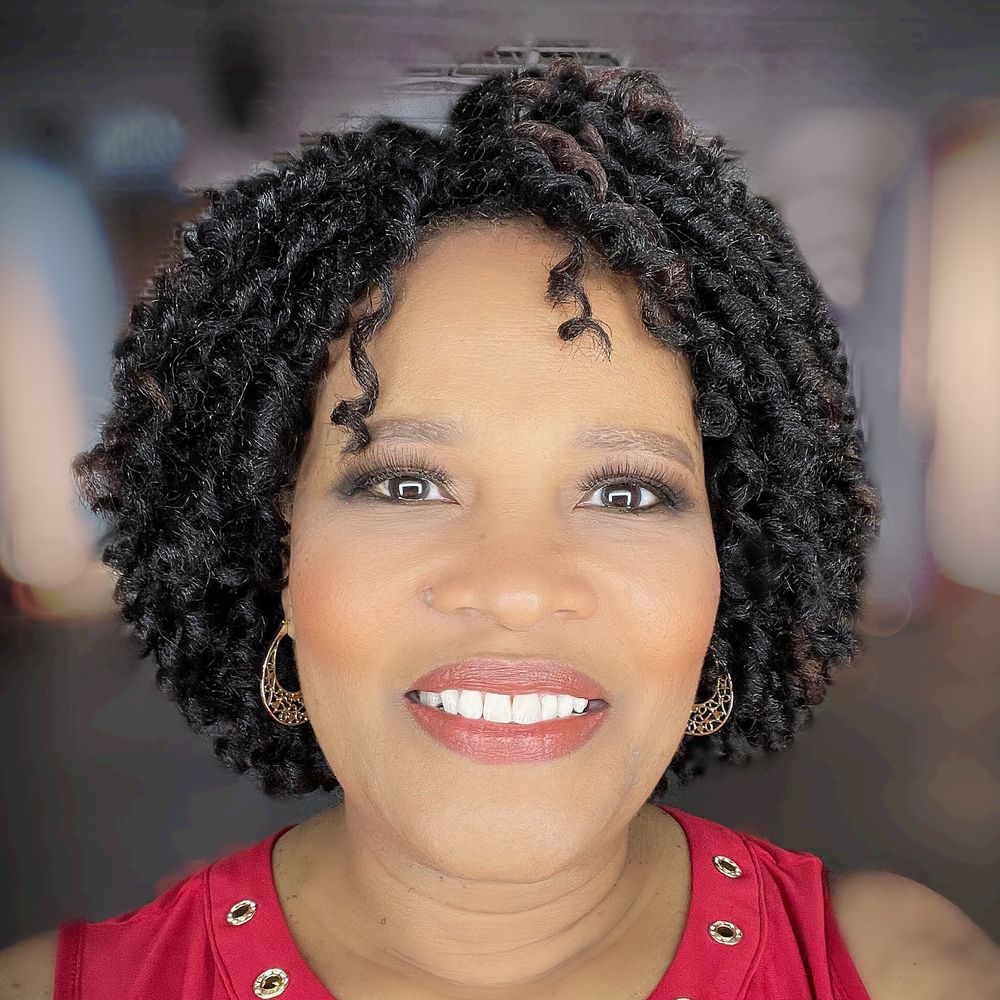 About Elisha J. Mitchell
Relatable Singer/Songwriter
Elisha is a Pacific Northwest native whose name means "God of Salvation". Equipped with her music and personal breakthroughs, her heart delight is to help others rediscover their royal identity and assignment on earth.
Elisha's latest album is YOU TURN, His Will – His Kingdom. The original soundscapes focus on ushering listeners into a divine reset. Tracks of particular note are Come Back to Me; We Bow Down, Change Your Mind, and Something About That Name. The entire project was strategically produced during the coronavirus in collaboration with producer Derris Nelson (LightEye Productions). 
Years before this album's release, cycles of depression and profound exhaustion continually plagued Elisha. Her process of inner renewal included being drawn into profound encounters with God. In His presence, she could hear words and melodies. These musical phrases became the main ingredients for writing her songs.   
Elisha self-produced her debut album, FOUNDATIONs, released in the U.S. shortly before the tragic events of September 11, 2001. Nine original tunes invite you to embrace enduring themes, including - Faith to Move Mountains, Wonderfully Made, and Don'tcha Wanna Bless Me.   From there, take comfort in her cover of Danniebelle Hall's "What Kind of Love." 
Credit goes to Elisha's parents for filling her spirit with love for music. Mom played gospel each Sunday while Dad acquainted her with R&B on long road trips. Influential artists include Andrae' Crouch, Fred Hammond, Thomas Whitfield, the Clark Sisters, William McDowell, Earth Wind & Fire, Stephanie Mills, Teddy Pendergrass, Marvin Gaye, Isley Brothers, Brenda Russell, Gladys Knight, and many others.      
Since the age of 13, Elisha has provided inspiring music leadership to local congregations, citywide groups, and mass choirs in the western region of the U.S. She loves creating a culture of care and authenticity among musicians and singers.      
In 2023, Elisha will venture into the world of book writing. In Don't Disappoint Daddy, she writes about a teen determined to reclaim her identity and purpose after her role in abortion. 
Elisha is a former pastor's wife of 30 years, licensed with the International Ministerial Fellowship, a member of the Association for Advancing Churches, and a 100X Certified Coach for on-fire kingdom entrepreneurs. Her gifts flow seamlessly across genders, cultures, and classes of people.      
Elisha is "Mom" to four exceptional adult children and "Meemah" to eleven brilliant grandchildren.
DISCOGRAPHY 
2020 "YOU TURN, His Will - His Kingdom"  Original songs by Elisha and production by Derris Nelson of Lighteye Productions. A timely, power-filled project released during the 2020 pandemic. Features Chae'Anna Nikole and Oscar Harris Jr. 
2001 "FOUNDATION" Debut album.  Nine original compositions and one cover song. Released a month prior to 9/11.  Features: 'What Kind Of Love' from the album "This Moment" by the late Danniebelle Hall and Saxophonist Roy Harris.
AWARDS 
2017 Washington State African American Achievement Award 
2017 Washington State Gospel Music Legend Award 
MUSIC HIGHLIGHTS 
National Young Messiah Tour Choir, Local Director 
National 'God's Trying to Tell You Something' Tour,  Local Director 
National Lion King Promotion Choir - Spokane Organizer 
Fusion of Hymns and Gospel Music Concert, Director 
Gospel Music Workshop, Director 
Spokane Gospel Jazz  Christmas, Director 
Angels With Attitude Youth Choir, Co-Director 
Worship Director, 5th District Women's Missionary Society (AME Church) 
Worship leader and musician for churches and events